Real Food Daily
(
http://www.realfood.com/
)
Location: 414 N La Cienega Blvd, West Hollywood - (310) 289-9910
Time: 9pm (Dinner)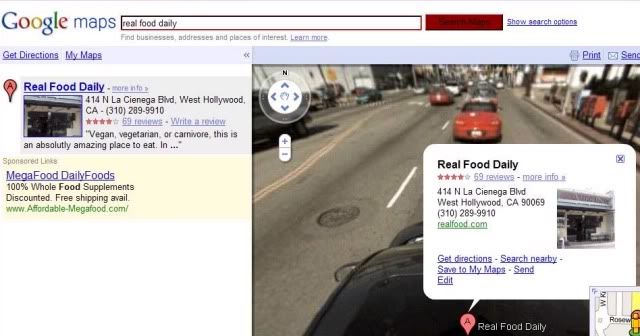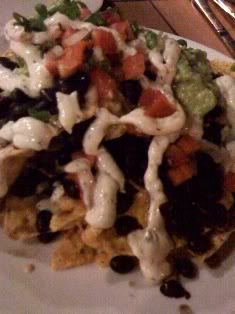 Appetizer:
Better with Cheddar Nachos… $11.75
Tortilla chips, melted cashew cheddar cheese, black beans, pico de gallo, guacamole, tofu sour cream
Grade: A+
Comment: Christopher and I frequent Real Food Daily (also known as "RFD") for this specific dish. Christopher is not Vegan (he diet consists of animals) and he lives for these nachos. I believe the whole world needs to try them. The refreshing taste of cashew cheddar cheese makes this dish taste like something your taste buds have never come in contact with. It's simply to die for.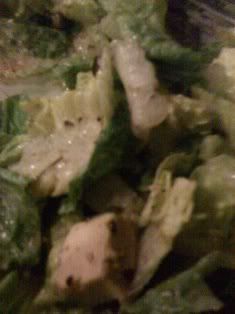 Anita's Vegan Dish
Drink: Kombucha Wonder… $2.95
Entre: Caesar Salad (add grilled tofu $2.75) … $8.25
Romaine hearts, capers, wheat-free blue corn croutons, Caesar dressing + grilled tofu
Grade: A
Comment: I love this salad. I usually sprinkle on a lemon wedge for extra tangy flavor but it really does not even need to be added. The croutons are probably one of the greatest parts of the salad. They have a sweet salty taste to them and the addition of the grilled tofu is a great compliment to the taste along with the smooth "Caesar" dressing. This salad is awesome for pregnant women craving Caesar salads but avoiding the raw egg ingredient. It's a great twist on the traditional version!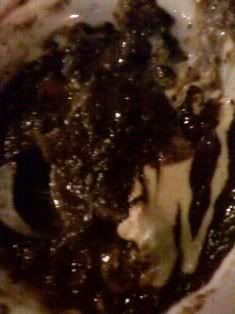 Christopher's Vegan Dish (Guest Reviewer)
Drink: Porter Beer
Entre: Black Bean w/ jalapeno cashew cream… $4.95
Grade: B+
Comment: Christopher said this soup was very tasty and mildly spicy. He said although the soup was very delicious, he would have preferred more texture in the soup (more beans, less liquid). The jalapeno cashew cream was a pleasant topping to the soup and added the mild spice.

Christopher and I are frequent customers of Real Food Daily. It is located on La Cienega near the Beverly Center and has Largo as their neighbor which makes for a convenient dinner & live music combination for any night out (as well as a variety of other nearby hangouts). They conveniently have valet parking in the front of the restaurant and the outdoor seating option makes for a beautiful day or night out in the city. I especially love their organic vegan wine and beer menu as those items are often hard to find in Vegan restaurants. This place is great for any and all occasions (dressed up or down)!